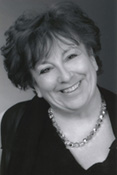 Prudence Humphreys has been singing since she was ten, growing up on a dairy farm in Londonderry, Vermont. Her introduction to the stage occurred when she performed Gilbert & Sullivan's H.M.S. Pinafore with family and friends, a practice she continued after moving to Boston, where she performed Gilbert & Sullivan Operettas with the Boston University Savoyards. Prudence then volunteered and performed at the Nameless Coffeehouse in Cambridge, MA. As her reputation developed, she sang with the Somerville Community Chorus and became soloist. In 1996, Prudence toured with SANS (Sharing a New Song), directed by Marshall Hughes, to Moscow and to and Riga, Latvia. After returning from abroad, she joined Opera UnMet, again founded by Marshall Hughes, and performed in a mixed cast of George Gershwin's Porgy and Bess at Jordan Hall, Kresge Auditorium, and Boston's First Night. In 1999 Prudence again traveled with SANS to South Africa, with Nancy Holland as director.
Now Miss Humphreys is doing cabaret, with John O'Neil as her instructor. Prudence has been a BACA member for several years. She made her cabaret debut at the Center for Arts in Natick in the revue Luck be a Lady and recently debuted her first one-woman show, Dreams, Love and Rainbows, at the Elephant and Castle in Boston. In March 2005 Prudence will be making her Riverside Theatre Works debut with Growing Older/Growing Stronger. Later in March 2005, Prudence will be a featured performer in Boston's first cabaret marathon, to be produced at the Jimmy Tingle's Off-Broadway Theatre in Davis Square.
On May 24, 2006, Prudence Humphreys was the featured performer at the Amazing Things Arts Center in Framingham, MA. Her show consisted of songs by Richard Rogers and Oscar Hammerstein II.
Prudence is not only on the Boston Assocation of Cabaret Artists board of directors but was also a producer for all 2007 BACA Cabaret Celebration shows. She performed amongst others on April 1, 2007 at the Cambridge Center for Adult Education in Cambridge, MA, celebrating the final show for the 2007 BACA Cabaret Celebration.